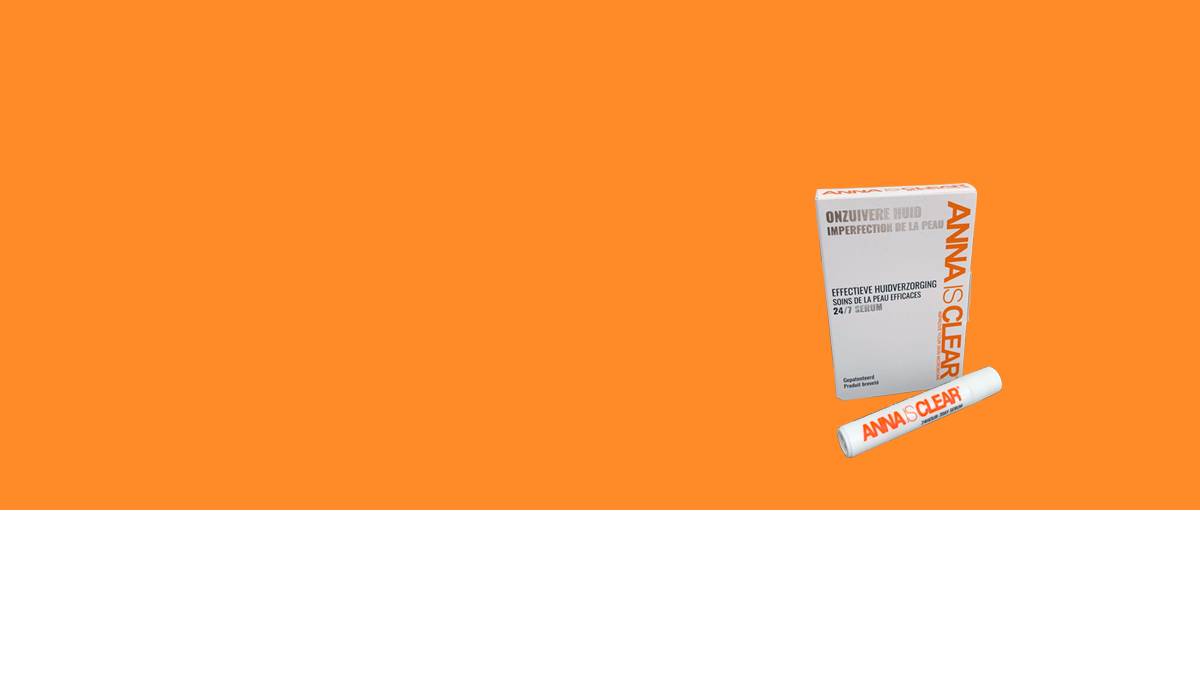 International patented formulation

ONE SMALL ROLL-ON TO CHANGE THE WORLD

BEWEZEN EFFECTIEF TEGEN DE ONZUIVERE HUID VEROORZAKENDE C. ACNES BACTERIE
A revolutionary formula with a unique 24/7 application. Rewarded with an international patent.

Anna is Clear® contains only ingredients that strengthen the skin.

We have discovered that through fermentation of rye with a secret cocktail of Lactobacillus species, unique β-1,3-glucan esters are formed, which strengthen the effectiveness of the microbiome and at the same time strongly inhibit the growth of the C. acnes.

The rye ferment is NATRUE, COSMOS (BDIH) and Ecocert certified.

6 Ingredients of natural origin. The gram-positive bacteria with which the rye ferment is produced is built up in 40(!) Years. This bacterium is strictly controlled and is safely stored in a Swiss safe. NIET GESCHIKT VOOR MENSEN MET EEN GLUTEN ALLERGIE!

The special feature is that Anna is Clear® enhances the function of important and useful bacteria that protect us against pathogenic organisms. It is therefore also a powerful anti-aging formula.

It is estimated that you carry an amazing 10 to 100 trillion (!) Microbes in and on your body. This means that on average there are ten times more microbial cells than human cells in the body.

The ecosystem of your body, the microbiome, consists of small organisms such as fungi, mites, protozoa and bacteria. All have very important functions and should be in the right balance for healthy skin.
VERSTERK JE MICROBIOOM

HAPPY SKIN, HAPPY LIFE!
Anna is Clear® 24/7 serum is not suitable for people with a gluten allergy!

STRENGTHEN YOUR SKIN MICROBIOME

strengthen your skin microbiome-subtitle
15

Jan

The skin microbiome is having a moment. Do we need soaps and detergents or does it break down our natural skin barrier causing blemishes?

19

Dec

Enjoy Christmas, enjoy your family and friends and enjoy life! The best Xmas diet tips to control blemished skin.

17

Dec

When it comes to tech, health, fitness and beauty , there are a lot of products out there. Simply eating an apple a day won't keep the doctor away. But with all the smart tech on the market, it can be tough to find what works. Don't worry – we did all the research for you. Check out these clever 2019 gadgets that will help you live a better life!
#Anna

Follow Anna is Clear on her journey.