When you think of an ecosystem, you may first think of nature: trees, animals, the earth, that all work together. That's correct. An ecosystem is a variety of organisms that communicate with each other to form a sustainable community.

The ecosystem of your body is known as a "microbiome". The human microbiome consists of small organisms called "micro-organisms" or "microbes".

It is estimated that you carry an amazing 10 to 100 trillion (!) Microbes in and on your body. That means that on average there are ten times more microbial cells than human cells in the body. These microbes are microscopic life forms - invisible to the naked eye. And there are several microbes - fungi, mites, protozoa and bacteria to name a few. The word "bacteria" can automatically evoke unpleasant images of illness and germs. But now we are aware that many bacteria on and in the skin are good and each has a very important role for healthy skin.
Many products on the market try to combat the effects of impure skin with pharmaceutical aggressive ingredients. These products are not looking for the cause

Anna is Clear® 24/7 serum originated from a revolutionary discovery by two globally acclaimed chemists. They discovered that a rye ferment has the unique properties to strengthen the microbiome and to normalize the C. acnes, the main bacteria responsible for blemished skin with pimples and blackheads.

By fermenting rye with a secret cocktail of Lactobacillus bacteria, an ingredient with unique properties is created. This secret cocktail has been stably grown in 40(!) years and is safely stored in a Swiss bank. The water-soluble Beta-glucans in the Anna is Clear® formula, in combination with a specially developed transdermal transport and unique 24/7 application are a very powerful preventive combination against blemished skin.

Anna is Clear® 24/7 serum has been clinically proven effective to normalize Cutibacterium acnes, the causative bacteria for blemished skin.
Clinical tests demonstrated a 95% recovery rate from symptoms of blemished skin after being treated with the Anna is Clear® 24/7 serum. No scars were evident in 60% of our participants.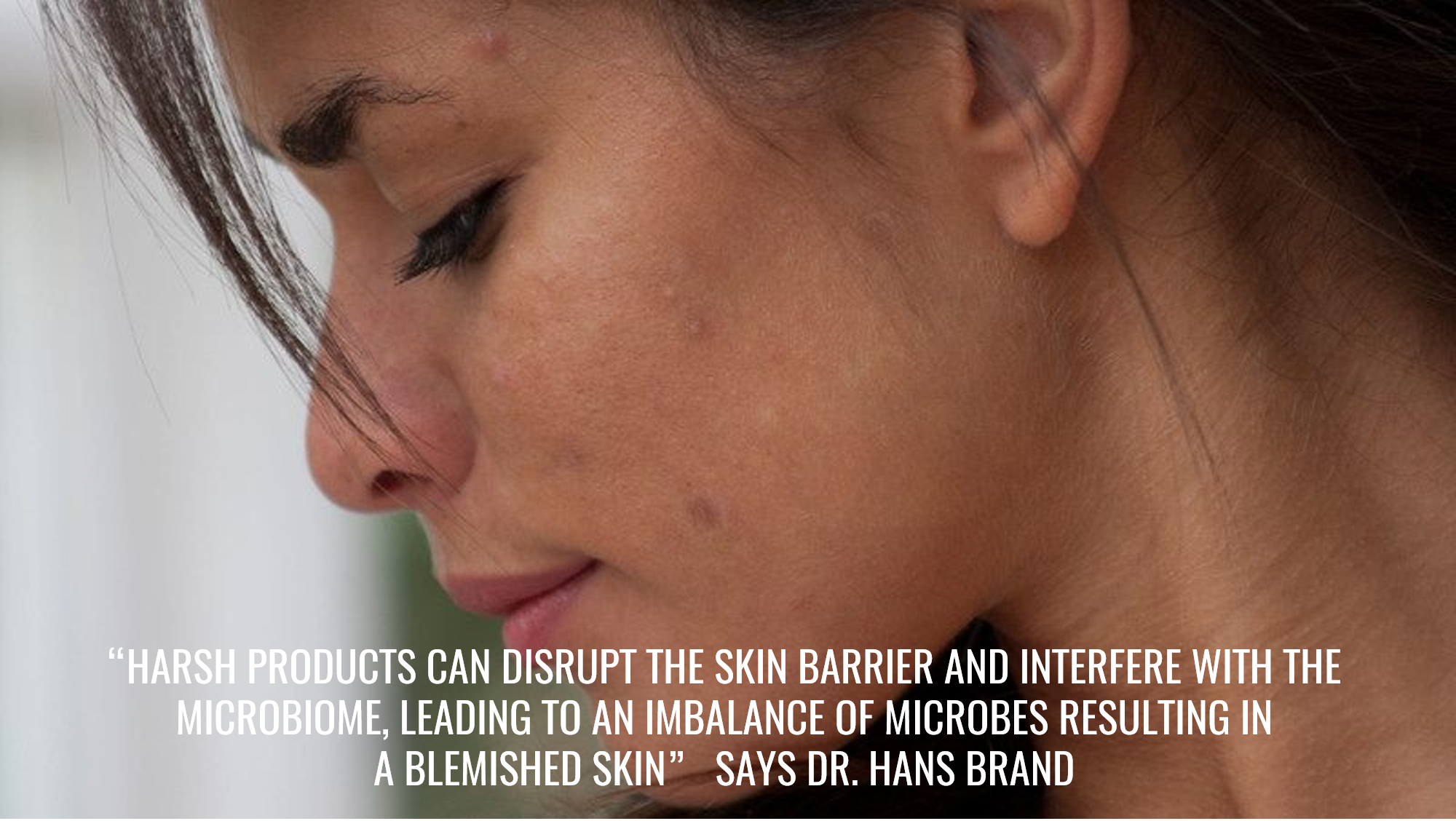 NOTE: No information on this blog is medical advice. It is free web-based information only.
Please consult with a qualified doctor regarding any skin issues. Anna is Clear® is a cosmetic product and not a pharmaceutical product as the blemished skin symptoms can return after discontinuation using the product. On average the inflammations came back after 28 days of non-use. NOTE: Immediately upon restart with the Anna is Clear® formulation the symptoms disappear again.